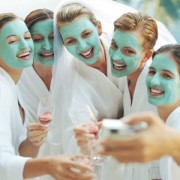 "This One's for the Girls"
ATNY will host your bridal party of 5 guests, (including the Bride), for a Manicure & Pedicure Party. Add facials or massages and we will work with your budget.
Please call and book your bridal party consultation before scheduling your party so we can prepare the staff, and create the perfect party memory!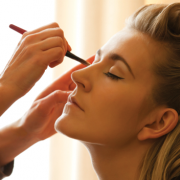 Make-Up / Up-Do / Special Occasion
Add a complete Make-up Session after your "Up-do" for your special occassion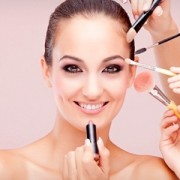 GloMineral – Special Occasion
GloMinerals formulations are talc-free, non-comedogenic and free of perfumes and chemical dyes, making them suitable for even the most sensitive skin types, including those with acne and rosacea. In addition, we use neither parabens nor gluten-derived ingredients, with the exception of these seven products:
Gluten-derived ingredients:
Smoothing Salt Scrub
Moisturizing Body Wash
Face Primer
Lip Filler Pencil
Parabens:
Volumizing Mascara
Lash Lengthening Mascara
Lash Thickener & Conditioner
Make your appointment for a complimentary consultation. A $55 charge will be added if followed by the actual make-up application.